Expedition to Charcot & Peter I Islands
Booking Dates
12/07/2019 through 01/30/2022
Travel Dates
12/07/2019 through 02/16/2022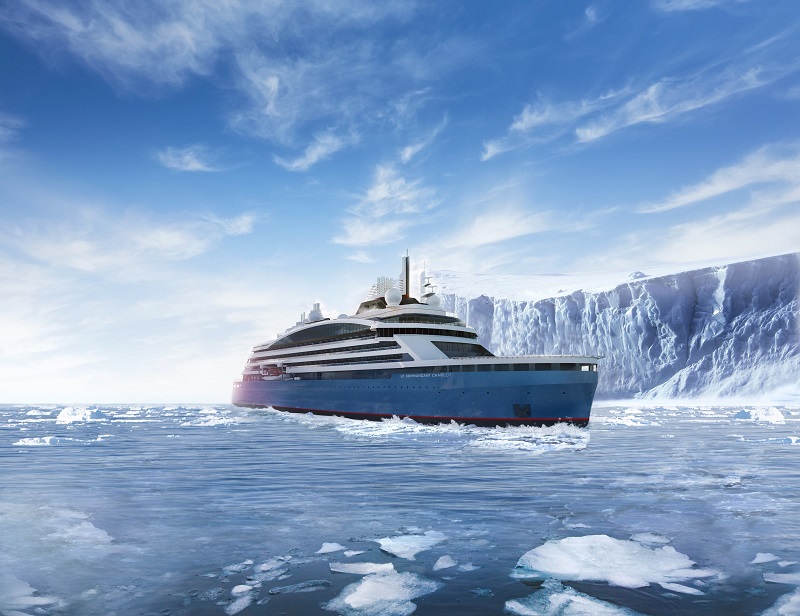 Expedition to Charcot & Peter I Islands
Landing on Peter I Island is like landing on the moon!
In fact, fewer people have visited this small volcanic island located in the Bellingshausen Sea, 450 km from the Antarctic coastlines, than have set foot on lunar soil.
Discovered in February 1821, Peter I Island could only be approached for the first time in 1929, as the ice front made approach and disembarkation difficult. Its summit still remains untouched to this day.
This unusual itinerary will also provide an opportunity to approach Charcot Island, thus named by Captain Charcot in memory of his father during its discovery in 1910.
We are privileged guests in these remote lands where we are at the mercy of weather, ice, tidal and current conditions. Landings on certain sites and the observation of certain wildlife cannot be guaranteed. They vary from day to day, making each PONANT cruise a unique experience. The Captain and the Expedition Leader will make every effort to ensure that your experience is as rich as possible, while complying with the safety rules and instructions imposed by the AECO.
Itinerary
Destination
Pricing
Terms and Conditions
| Day | Description | View All |
| --- | --- | --- |
| Day 1 | Ushuaia | Details |
| Day 2 | Crossing The Drake Passage | Details |
| Day 3 | Crossing The Drake Passage | Details |
| Day 4 | Crossing The Antarctic Circle | Details |
| Day 4 | Detaille Island | Details |
| Day 5 | Pourquoi-Pas Island | Details |
| Day 5 | The Gullet | Details |
| Day 6 | Marguerite Bay | Details |
| Day 7 | Exploration Of Charcot Island | Details |
| Day 8 | Exploration Of Charcot Island | Details |
| Day 9 | Exploration Of Peter I Island | Details |
| Day 10 | Exploration Of Peter I Island | Details |
| Day 11 | At Sea Aboard Le Commandant-Charcot | Details |
| Day 12 | The Gullet | Details |
| Day 13 | Crossing The Drake Passage | Details |
| Day 14 | Crossing The Drake Passage | Details |
| Day 15 | Ushuaia | Details |